Our Cut and Sew Services and process
We can handle all stages of production, including design, development, and manufacturing, so you can stay focused on growing your business.
Pattern
Pattern creation means the process of converting technical drawings into development patterns. The pattern's measurements are entirely customizable based on your preferences, and we will be adjusted until the design and fit are perfect. The goal is to ensure that your clothing's measurements and cut are consistent across all sizes (S, M, L, XL, etc.) and oversized apparel manufacturing. Then, we take your idea and turn it into a design that can be cut and sewn.
Finalize your fabric and design
Our cut and sew manufacturer will finalize the materials you require for your clothing project, especially the fabric, trims, and other accessories. After the designs have been completed, we will send you the design we make, and if you are satisfied with the design, we are ready to go.
Mockups / Tech Pack
Clothing mockups are typically included in your product's tech pack, making it easier for the manufacturer to understand your design. This is a helpful resource for creating professional clothing mockups and presenting your garment/apparel products like every professional clothing line.
Cutting and sewing
Your personalized clothes will be cut and sew from the fabric you choose according to the pattern you approve. Before being sewn or stitched together, all garment items are sorted by size, color, and number. Sewing machine operators do the majority of the work in this activity. They are given bundles of cut pieces and instructed to sew the same garment section before passing it on to the next department.
Sampling Process
Before making your clothing production, first, we will send you the sample of your desire clothes. Then, after you approve it, we will start your production.
Quality Control Check
We will conduct quality checks and report to the fashion house during the cut and sew manufacturing process. The quality assurance checker strictly follows our quality process, and each product goes through checking 3 to 4 times before the shipment period to satisfy our customer's requirement.
Packaging
In the last stages of preparing a product ready, clothes are folded, tagged, sized, and packaged according to customer demands. Then, to keep the material clean and pressed during shipping, the clothing is manually or automatically packed into protective plastic bags. Lastly, the clothing is packed into cardboard boxes and shipped to the customer.
Steve Apparels offers
At Steve Apparel, cut and sew manufacturers enable you to create fully customized clothes from raw fabric, which are further stitched to perfection by our experienced and dedicated team. With custom clothing makers, you make everything from the fabric to the final touches. We create everything from scratch so you can choose a variety of options, cut and sew t-shirts, cut and sew hoodies, cut and sew jeans, and many other items you want to customize. When a customer comes to us with a specific requirement, we can do it no matter how customized it is. We first learn about the customer's cut and sew essentials before recommending the best fabrics on the market to satisfy their requirements. Based on his choice of fabric, we offer the best selection of printing, and then we design the patterns. After that, the cloth is cut into panels for custom screen printing, embroidery, and sublimation.
Inquire Now
OUR PROCESS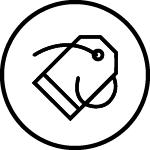 Fabric Selection
Your dedicated representative will initially help you select the best fabric for your product.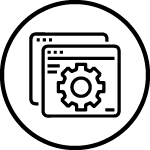 Cut & Sewing
Once the fabric is selected, it is sent for Cut & Sew processes to make sure that the quality of the product is not compromised at all.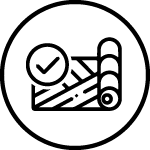 Customization
At this step, all the changes you need in terms of printing, add-ons and changes are done effectively.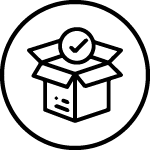 Labeling
Once your product is finalized, we make sure that every piece has your label before it is sent to the packaging department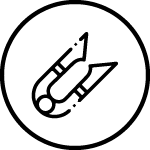 Packaging
The final product is ironed, folded with care and packed in the baggage of your choice to give it a premium look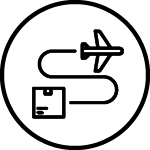 Shipment
Once the order is packed and ready, it is sent for shipment to your location with minimum shipping time.