How to Find Clothing Manufacturers for Your Brand
When looking for a manufacturer, a simple question is whether you are looking for a domestic or an overseas manufacturer for your clothing line development. You will have a number of different options, reasons, and expectations when picking up the clothing manufacturer for your clothing brand.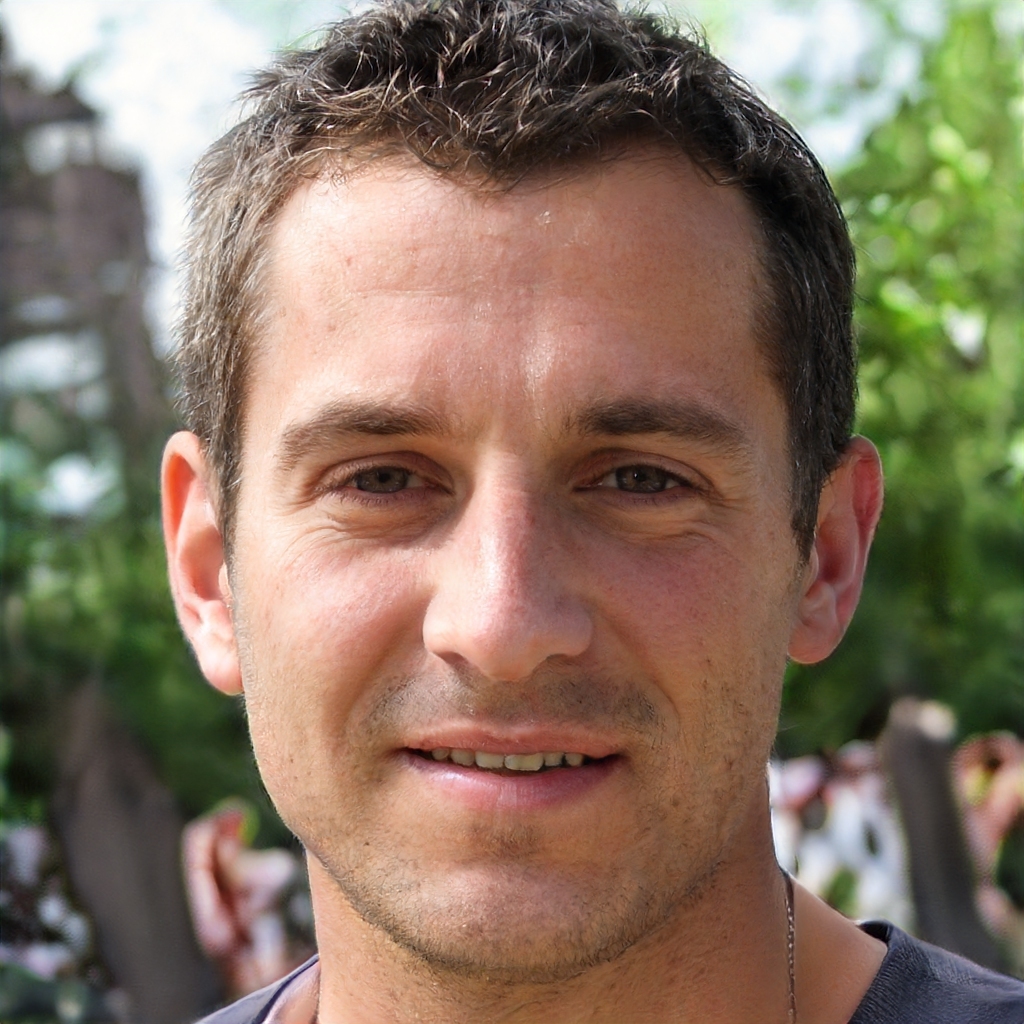 Fashion is one of the world's largest industries, and the United States holds second place globally for clothing sales, with retail sales reaching 3 trillion dollars in 2019. By 2030, this number could more than triple!
Studies have revealed that nearly 92,000 individuals work in clothing manufacturing industries, creating fierce competition. Finding an appropriate clothing manufacturer means finding someone who can deliver high-quality products that fulfill your business requirements.
Why Having a Unique Clothing Line is a Must for Your Clothing Business?

With aggressive competition in the clothing business every day, numerous manufacturers open their clothing brands with a goal and mission to hit maximum sales. Speaking honestly, that's the goal of every other manufacturer operating in the industry.
But if you want to stand alone among others, you need to be distinct, and for that, you need to establish your brand as different and unique from others. And for that, you need to team up with the right custom clothing manufacturers, and it's the clothing manufacturer that could make it or break it to success for your clothing brand.
Before you even choose the right manufacturer, you need to analyze how to see the clothing manufacturer and find the right one that works in favor of your brand. This leads us to the research part.
If your goal is to create your own identity in the clothing market, then the essential element you need to adopt is uniqueness. Consumers nowadays attract to anything that looks unique, and that's how you will make your way in the market. Innovation within your clothing line should be of primary focus.
First and foremost, it is crucial that your customer market perceives you as an individual entity in their minds.
There are various factors and considerations you should take when searching for clothing manufacturers, so here is an article which covers them all - everything you should know to select a high-quality clothing provider for your business.
Platforms from Where You Can Find the Clothing Manufacturers
Researching the Manufacturers




Grow your network, peers, and connections, and get recommendations from your network friends. By network, we mean growing your circle and including the people and brands already working in the clothing industry. Discussions with them are the best way to know about their experience working with different manufacturers.




Your startup must set & agree on the correct and realistic expectations and build a mutually funded relationship with the clothing manufacturing. Otherwise, you'll need to compromise on product or quality.




Your research and knowledge will help you narrow down your choices and bring you closer to the manufacturer you are looking for.




Use the Search Engine (Like, Google, Bing, Yahoo, etc.) to Short Down your Options




Well, the best and easiest option you have is google. The Google search engine is the best way to research, and it can present you with a wide number of clothing manufacturer options. You can read articles and blogs as these are the best ways to spot top manufacturers. Moreover, just googling the manufacturer and finding their offerings isn't everything you also need to ask the right questions.




Your questions depend upon your business requirements, for example:
If you are a startup clothing brand, you will be looking for a manufacturer with Low MOQ (Minimum Order Quantity.)




As our goal is to help the startup clothing brand and business, we offer a low MOQ of 50 pieces to minimize the risks. This allows the brands to save money and give them further options for manufacturing another line. Read our reviews and see what other customers say about us.




Many clothing manufacturers based in the US and overseas offer manufacturing services to brands and startups. It might become difficult for you to distinguish between the top clothing manufacturers you can work with. If you want to explore a clothing manufacturer based in your region or a specific location, you can search a query with the location mentioned.




For example: Top clothing manufacturer + your location.



- Facebook
Facebook has become another centralized hub for doing business. Facebook's popularity as a social media marketing platform makes it an excellent tool for business. Over time, Facebook has proven an golden platform for marketing and managing both local and international enterprises.
Facebook groups that feature businesses and entrepreneurs can provide an ideal place for sharing knowledge, experience, and advice related to running a successful enterprise.
Simply pose any queries you have in these groups and people will quickly come forward with solutions and answers to help resolve them.
- Tradeshows or Fashion Shows
The tradeshows and fashion shows are the best places to gather much information about the fashion industry. You can gather much knowledge about clothing manufacturers by attending these tradeshows.
Moreover, you can also get to know about the clothing businesses, and you can get to meet famous entrepreneurs in the fashion industry and talk to them about their experiences and advice.
Tradeshows are one of the best things in the fashion industry that happens quite often, so you can always visit these tradeshows and find a suitable clothing manufacturer there.
- Online Directories
Online directories are another best spots to find a manufacturer who can produce a clothing line for you. These directories can provide you with a whole sum of information about a clothing manufacturer for your clothing business.
You can find their email address, contact number, and website. There are a number of directories from which you can find a suitable clothing manufacturer for your clothing line production.
Thomas Industry online directory is one of the popular directories where you can find the top domestic and international clothing manufacturers.
- LinkedIn
LinkedIn is another powerful platform that is becoming a new marketplace for businesses to showcase and offer their services. Through LinkedIn, you can connect with more prominent profiles of clothing manufacturers and discuss your business with them.
The best thing about the linked-in platform is that businesses are much more active here, so you can effortlessly connect with them and get your business started with the clothing manufacturers.
By connecting with more prominent profiles of brands and businesses, you can directly ask them about any information you want.
- Consultants and Agencies
Agencies and consultants are also vital repositories in the fashion industry. You can connect with any consultant and agency, which can act as a bridge between you and the clothing manufacturers.
In short, you can get your clothing line manufactured by a clothing manufacturer through a consultant being the middleman. These consultants have contacts with high-quality manufacturers, so this way, you can do business with them.
Final Step: Shortlist and Contact the Manufacturers

Now that you have done your clothing manufacturer research, you might have a couple of manufacturers to work with. Now it's time to visit the factories or contact the manufacturer.
If they manufacture overseas, it's essential that you contact them either by email or telephone and pose the appropriate questions.
Domestic or Overseas Manufacturers? Who Should You Choose?

You might have two options of working with either an overseas or domestic clothing manufacturer, and these are the 02 types of clothing manufacturers.
Choosing between domestic and overseas manufacturers is a long debate. There are a number of things to note, like where you are getting the lower prices, where you get the oversight, and where you will be getting the best services and other factors. To help you, here are some advantages and shortcomings you are getting with domestic and overseas manufacturers; this will help you make a clear choice.
Domestic Clothing Manufacturer
(Advantages)
- No language barriers, so you can easily communicate with manufacturers.
- Easy to check and verify.
- Fast delivery time.
- Standard Quality and labor standards.
(Shortcomings)
- Fewer product choices.
- High cost of production.
Overseas Clothing Manufacturer
(Advantages)
- Reduce production manufacturing costs.
- Huge selection options to pick from.
- Easy navigation.
- High volume capacity.
- Fabric sourcing.
- High-skill talent.
(Shortcomings)
- Lower production and labor standards.
- Low property protection.
- The language barrier is a difficulty.
- Longer shipping times.
So, as you see, there are a number of advantages and shortcomings when working with both. I hope you get an idea of whom you should choose.
Our Key Points You Should Never Miss Out on When Choosing a Clothing Manufacturer

Visit the Manufacturer's Website and Check Their Portfolio




All clothing manufacturers have their websites, which are the best way to get information. You can visit their website and see the portfolio section. The manufacturers keep their portfolios updated with the recent project they did. This will give you an actual image of the product that you are getting.




You'd be surprised to know that a huge number of clothing manufacturers have social media accounts. You can find them using hashtags such as #clothingmanufacturers, #Apparelmaker, #clothingmaking, etc., and see their portfolio.




Read Customer Reviews




You can visit the website and see the customer's reviews. The customer reviews are the credibility and social proof that those customers have used and bought their services. The reviews from customers help in understanding the business and its services. It also helps to decide whether you choose this manufacturer or not.




Negotiating Pricing




The prices can help you decide whether you are going to work with them or not. Many clothing manufacturers overlook this point, which might result in the wrong and unexpected budgeting and costs.




Check the blog if you want to know how to communicate with clothing suppliers and manufacturers.




Check if They Provide Product Samples




Like a physical store has changing rooms that allow the customers to see the measurements and colors of the shirt and will enable them to see a live view, the clothing manufacturer provides its clients with a sample t-shirt or any other product before working on the bulk production.




So be sure to pick a manufacturer that offers you the sample product to know what you will do in bulk production. This is a crucial step because if anything is not up to the requirements, you can ask the manufacturer to make the changes.




Imagine getting a hundred pieces of shirts and finding all of them has the exact sizing mistakes; anyone would get frustrated, so the easiest way is to ask for a sample product so there are no errors in the future product. But remember, if you ask them for a sample, you must commit to the clothing brand.




Their Production Capacity




Noticing the production capacity of a factory or manufacturer is not a much-noticed quality that you should look for when you start a clothing brand. Because initially, you would be more focused on getting your initial order of low quantity. But if your business goes to the next level and you start getting more oversized orders, and your whole stock runs out quickly, then, in this case, you need to pick a manufacturer on which you can rely in such a situation.




TThis is why you should ask your clothing manufacturer about their production capacity. Ask them to identify if the clothing manufacturer has the potential to fit your needs.




Making a Decision




Now is the time to select your manufacturer. Research should always come first when purchasing company uniforms; even though there may be many clothing brands available, only certain will meet all your company's exact specifications.



An alternative business model that you can choose
Apart from opening your fully own custom clothing brand, there are 02 different models you can choose to start. The wholesale business and drop shipping business. Both business models are immensely profitable and can provide high turnover everywhere.
The wholesale business's essential requirement is having merchandise and a warehouse to store the fabrics in bulk quantity. You will be purchasing the stock in the bulk quantity industries directly and then selling these fabrics to the retailer's customers with your profit. Buying the materials in bulk quantity provides lower rates for selling at your desired prices per the market rates. You will be required to have a warehouse to store the fabrics.
While the other business model is drop shipping, the drop shipping business model is less risk-taking and doesn't requires a heavy investment plan. With the drop shipping methods, you need to source the product for the customers, make it available, and deliver it to them. In the drop shipping business model, the customer comes to your merchandise or business network and buys the product. You contact the supplier, order it from them and then ask them to deliver the product directly to your customer. That's how the drop-shipping model works.
You don't need to maintain your inventory. You can directly sell different products under your website or business name, and with just a few clicks, you can change the products. The primary thing you will be focusing on here is business growth. Another business model is the private label model, where you buy white lable clothes with you brand logo and name over and sell it under your name.
Questions You Can Ask Clothing Manufacturers
Q: What procedures do you use for clothes making?
You can ask manufacturers about the type of procedures and equipment they use to manufacture your clothing lines. Be sure to make a custom clothing manufacturer that offers you the best production methods that work best according to the type of clothing you require.
Q: What's Your MOQ?
The clothing manufacturer has the minimum order quantity number, which specifies how minimum quantity customers can order. Different clothing manufacturers give different MOQs such as (50, 200, 250, 500, etc.) As a beginner in the market, small-batch manufacturing would be beneficial for you.
Q: What is your turnaround time?
Turn around refers to when your products are manufactured and delivered to you. It depends on your requirement, and product designs will affect how long it takes for your goods to be delivered to you.