The Ultimate Guide To How To Start A Hat Business
Hats are the new trend in the market, and people have been wearing them for protection against several elements, for fashion, or to cover up hair. Caps & hats are excellent popular fashion accessories to make your personal statement or to style with your outfit.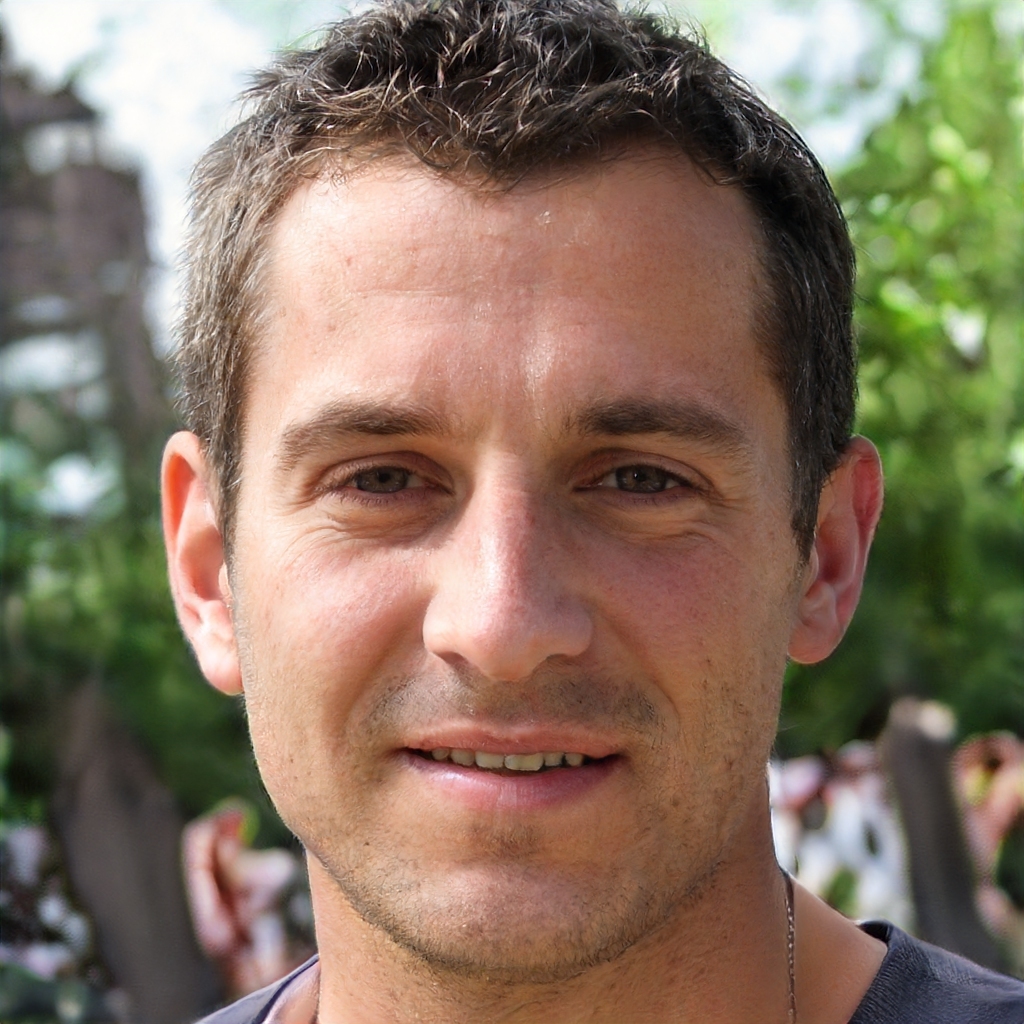 Do you wish to create your own headwear line? To help you with your curious urge to launch a hat line, we have gathered up all the steps required to start a hat business.
In recent decades, there has been a significant trend of caps, and custom design hats are in great demand, and it is easy to see the reason for their popularity. With customized options on your baseball, cowboy, dad cap, casual caps, or Fedora ha. You can customize them according to your style. You can design hats for a sports team or any specific situation or style with any clothing line.
Be part of the fashion industry with your own brand! If you have inspiring designs floating through your mind, now is the time to turn them into tangible products.
Starting a Hat Business
Starting a hat business can be a tricky and lengthy task to do. But don't you worry, here is an article that provides some helpful tips on how to start your own hat business that sells and brings in profits.
Before starting with the steps you need to know for making your own hat brand, let me tell you what custom hats are.
What are Custom Hats?
Customs caps refer to the type of caps made on customer demands. In most cases, they are manufactured by an individual or a hat manufacturing company. Custom caps can be designed in different ways with many manufacturing options, from fabric sourcing to the embroidery options done over the caps.
Different brands customize the hats by adding unique logos with a choice of personalization of whatever colors and styles they want.
Why Starting a Hat Business Is Profitable
For truly motivated and ambitious fashion expert entrepreneurs, hat business is one of the best profitable businesses to go with. It is incredible how hats and caps have earned so much fame and popularity and how we see a rise in demand.
The hat industry has around $2.5 billion in revenue annually, and about 43 million hats are sold yearly. One of the leading cause of dad hats being so popular is sports. Most sports teams have their own hats, which keeps the hats and caps business alive and trending.
These teams have a huge fan following behind them, making their fan base a new target customer. Fans buy shirts, caps, and other accessories recommended by their favorite team, celebrity, and influencers to show their love and support to them.
So, yes, we can say that with a huge customer base to target, the hat business is a profitable business, while the hat brands and businesses are earning around $7-9k in revenue.
The hats business is considered highly marketable and profitable if you have good customer service, a high-class manufacturing facility, a refined business plan to work on, and most importantly, if you provide what customers are looking for. Moreover, the amazing thing about the hat business is that there are not so many brands in the market, so less competition benefits your brand.
How Much Does it Cost To Start A Hat Business?
The prices for custom hats and caps development are changeable based on the type of design imprinted, the fabric used, and the material used on hats. But here is a lump sum amount to manufacture custom embroidered hats.
A baseball camp can cost you as low as $6-7 each if you order in bulk quantity. Or, if you are ordering in a low amount, it can cost you around $7-9 per piece.
If we talk about the cost of launching a physical or online hat business, it can cost you around $25k to $28K when starting a cap business.
Steps To Start Your Headwear Brand
So, let's get started with the primary objective, which is to let you know about the steps by which you can create your clothing brand:
Researching The Hat Market




Research is probably the first and most important thing to do when launching a hat brand. You need to research the market in which you are selling your hat, and you need to see the recent designs and styles that are in current trend.




Researching is critical and helps in targeting your customers. If you are going to sell to youth who love TV shows and characters, then you can design the same designed hat or use dialogue from the show. In this way, you can attract your customers.




If you are targeting adult customers, then you can present them with more refined hats like dad hats and offer them custom designs that are more elegant and decent.




Finding a Niche




Initially, it'll be challenging to cover up the whole market, so to be focused, it's good to start with a single niche. First and foremost, you need to discover where it all begins; discover customer needs; and identify gaps in the market. Once you identify what customers want but are unable to obtain from others, come up with solutions and offer those solutions directly to them.




Step outside the box when designing caps. Finding creative solutions may prove challenging when designing caps. To stand out, think outside-the-box. Still, by researching the market and noticing the lacking and comparing them with customer needs, you can find a unique problem-solving solution that will make your hat brand stand unique from others.




Target Your Customer Or Decide To Whom You Will Be Selling Your Product




This is another essential thing, in fact, knowing your customers is the very first thing to analyze for any business.




- Who are your customers?

- What's their age group?

- How much are they?

- How do they shop?

- How often do they shop?

- What are the factors they look at when they are shopping?

- What are their preferences?

- What are their pain points?

- How much are they willing to spend on hats?

- To what your target group is attracted?

- What is trendy amount them recently?




These are some questions that you need to answer yourself to target your customers.




Choose the printing methods for your hat manufacturing




When it comes to hat manufacturing, you have numerous options for printing, each of the printing methods is unique in its way, and a wide number of methods are widely used in the industry.




Screen printing




Screen printing, a popular method widely used in the industry, involves using ink and stencil and creating designs. The process uses ink, paper, and stencil to transfer the design over the fabric, hat, glass, or anything. The screen printing results in providing a good result with good quality print. You can choose from a wide number of colors with screen printing.




Advantages of screen printing method

- Easy to print on clothes

- Cost-effective method of printing.

- Durable prints.

Look at Your Competition




The second thing you need to analyze is your market competition. Whatever business you need will be matched unless you have a unique business idea. Assuming there are not too many brands offering custom hats as your competition, you need to answer a few questions about them and analyze their offerings to evaluate them.




- Who is your competition?

- What kind of hats and caps are they selling?

- What are their marketing methods?

- How much are they charging for their products

- Where are they selling their products?

- How are they presenting their selling line?




To analyze your competition, you need to know such information about your competition to understand their business methods, distribution channels, and what factors they consider when manufacturing the hats.




Your competition is like your best friends; you can learn a lot from them and adopt the same or better marketing methods from them, but in the end, they are still your competition.




Connecting With A Right Manufacturer




Now, you need to partner with a who can manufacture your cap according to your designs and work according to your specifications regarding designs, functionality, materials, and fabrics used.




You can contact different cap manufacturers and ask them about their offerings, lowest MOQ, the fabric they use, turnaround time, and get recommendations from them about your hat specifications.




Any manufacturer that seems a suitable option can manufacture your hat line. You need to reach out to them and tell them about the customizations you are looking for.




Be sure to connect with the proper manufacturer, as working with the right manufacturers can provide you several advantages like low MOQ, fabric sourcing, mockup, and tech pack designing, sample product development, can produce a unique design with custom screen printing or heat transfer printing resulting in the production of hat right according to your needs and demands.




Good manufacturers can produce a good quality product that your customer likes, and if your customer like the product, there are likely more chances that they will shop from you again.




Obtain a business plan to operate hat business




Obtaining a business license is one of the most essential stage that you must clear before you start your clothing business. To sell your hats to customer there are several licenses and permit you must acquire from government to sell your products to the consumers.




The best way to register your clothing brand in the city or state you are operating is to contact the committee of local business. From there you can get access to all the information about what kinds of documents you need to submit to register your business.




There are number of advantages of registering your business within the state. You become a trusted seller for customers, you can save your business from illegal taxes and no one will be able to copy your business name, product designs and more. If you find any brand selling the same design that as yours, you can claim the copyright, and you can ask for copyright protection financials and they will be bounded to pay that money to your brand.




After registering your business and getting the permits for your hat business, you can officially launch your brand and start your business. At this stage, you have set it all up to be a successful hat business, now all you need to do effective marketing and attract customer towards your hat brand so that they can shop from you.




Put a Marketing Plan for your Hat Business




Marketing, marketing, and marketing. Yeah, that's the best helping tool to help you sell your hat line physically or online. If you don't know someone from your customer market which might be looking for the same design hat that you are offering, you need to get your idea delivered to the customer, and that's a sale.




With efficient marketing, you can attract new customers and segments and make them your customers. So here you need to brainstorm, who knows, you might be selling the trendy hat in the market.




Create Your Website




Not necessarily necessary when opening physical stores, having an online presence has become essential to every brand today as customers increasingly turn to the web for shopping needs.




Therefore, having an online website where all of the customized caps you offer to customers can be listed is ideal. You can also mention the materials used in their production, fabric type, quality, size, design, and colors that you have, which helps gain customers' trust.




There are several e-commerce hosting platforms that you can start with. E-commerce shopping websites are the town's new talk, so you can pick any that suits best to you and start making your online website.




Moreover, building a website and marking up your online presence is vital for selling online. Remember following points




- Select an easily to remember domain name




- Please choose the right design and color theme for your website




- Make a proper page structure with all necessary pages, like the about page, contact page, and pricing.




Start Selling Hats




Once your website and products are set up, all that remains is marketing them effectively to reach customers and advertise your brand effectively. Be sure to create social media channels like Facebook, Instagram and YouTube where your target audience can engage and connect with your brand.




Develop agreements between brands to share promotional efforts or market each other for increased reach and awareness. In this way, your brand can attract new target groups and have new goals to achieve.



The Closing Line
So there you have it all, these are some of the essential steps by which you can start a hat business. We hope you find this knowledge easy to grasp and that now you are all clear with the process of opening your own hat business.
If you have unique and great designs in your mind, and you want to turn your ideas into real-life products, then you should connect with high-quality manufacturers like us.