These kind of labels are special kind because they are utilized on different types of supreme quality apparel products which normally got longer run of timespan in terms of the lifeline. Usually, they are initially woven into given fabrics, then just after weaving, they are imprinted. For keeping lives simple and noncomplex, these types of labels provide a fast method to recognize the apparel. Tyvek labels generally are designed by utilizing a specified fabric, which is unique, textile material (patented) which is extremely fire-resistant, water resistant, tear resistant, non-heavy weight and got pH balance which is quite neutral. They are highly deployed on animals who are stuffed, products related to home care, comforters, pillows, mattresses, and quite a lot of fabric items that are commonly available in markets.
Registered Trademark and Brand
Tyvek is a brand and trademark which is registered under the well-reputed name of DuPont. This company DuPont manufactures these kinds of fabrics which is of small size, that are utilized for imprinting specified sort of labels on any apparel product. This company distributes the label, usually, on a contract basis, to the customized apparel products to take them into account for apparel products in a final stage, packaged and ready for distribution in the apparel market. Even today, Tyvek labels are utilized as supreme quality on highly customized apparel items.
Custom Tyvek Labels
Steve apparel do take into account the Tyvek labels to make our apparels more attractive and more unique for our customers. While special care is taken by Steve Apparel for the quality of our apparels.
OUR PROCESS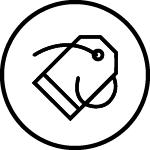 Fabric Selection
Your dedicated representative will initially help you select the best fabric for your product.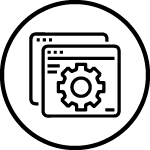 Cut & Sewing
Once the fabric is selected, it is sent for Cut & Sew processes to make sure that the quality of the product is not compromised at all.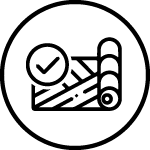 Customization
At this step, all the changes you need in terms of printing, add-ons and changes are done effectively.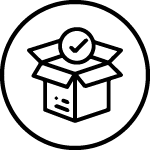 Labeling
Once your product is finalized, we make sure that every piece has your label before it is sent to the packaging department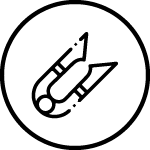 Packaging
The final product is ironed, folded with care and packed in the baggage of your choice to give it a premium look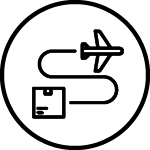 Shipment
Once the order is packed and ready, it is sent for shipment to your location with minimum shipping time.