The Future of Custom jacket Manufacturing: Trends and Predictions
The custom manufacturing industry is going wide every single day. As per the stats report from 2021, the industry size was around 51.890 billion, and the market is expected to grow with a CAGR of about 9.56%, and the numbers are forecasted to reach around USD 78902.04 million by the year 2027. With technology and consumer demand at an unpredictable rate, the industrial revolution is changing daily. These advancements in the custom jackets manufacturing industry are changing the traditional processes of custom clothing manufacturers.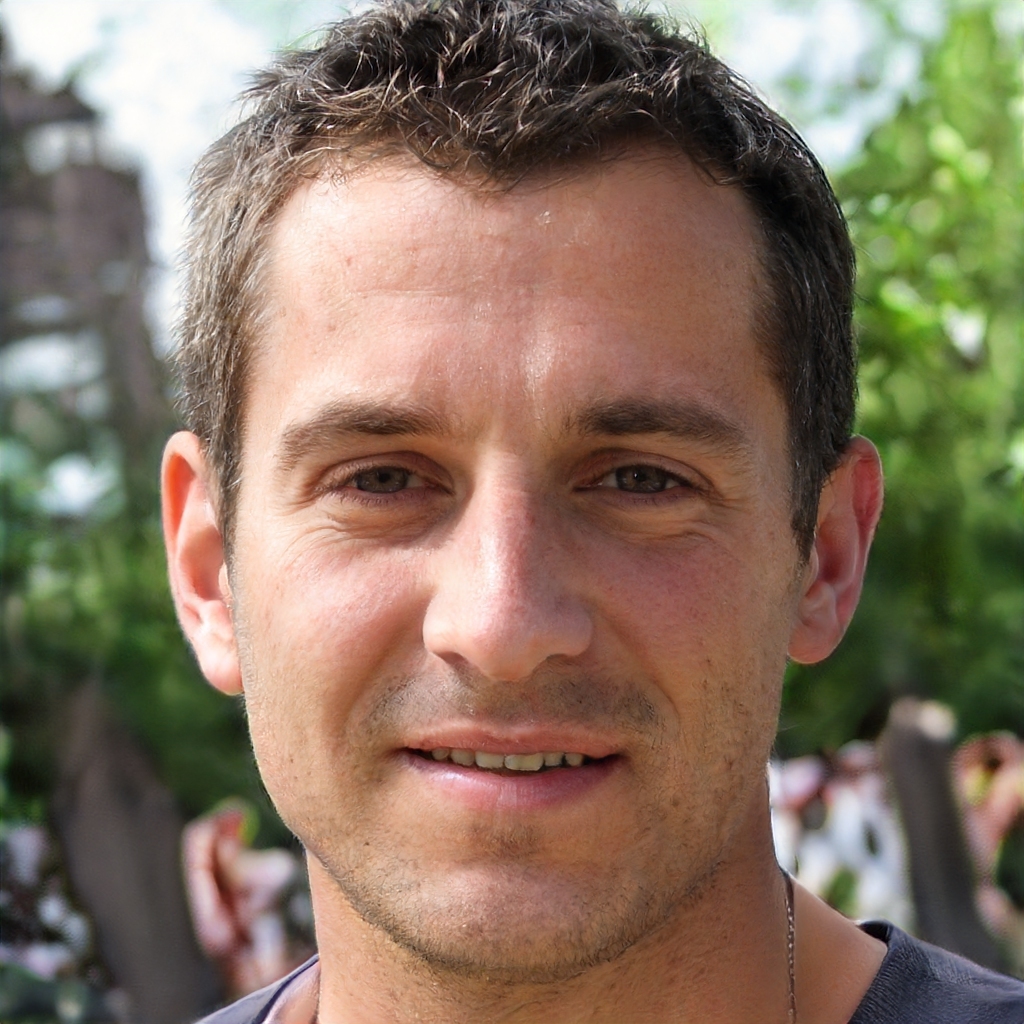 Here is an article that sincerely tells you about the in-depth view of how the fashion industry is changing, market sizes, market segmentation, revenue, trends, and predictions about the custom jackets manufacturing industry.
The Change in the Consumer Behavior
The quick change in the consumer's buying behavior has a lot to contribute to the shift in the market trends. To cater to the consumer's needs and demands, the market and industry must evolve, transform and adopt the change quickly. The right product at the right price at the right place with the right money deserving value in it, and that's it, and it's to get your clothing brand sale done. Regarding the change in the manufacturing industry, digitization, complex patterns, and structures, excellent manufacturing is becoming the primary goal of the brands. If you want to cater to the customer needs and you want the customer to stay loyal to you, you will need to listen to their requirements and then provide them with the same or better idea of clothing in the form of your product.
The Role of the Internet
If something could be the fastest after lightning, it's the internet. With wide usage in every corner of the world, the internet keeps all hyper-connected with the whole world. The ultra-fast technological devices are powerful gadgets that ease everyone's life. These mobile devices and laptops are the best ways to surf the internet and get information about anything you want. Now you can easily shop without even worrying about the sizing and fitting. The AI models behind the model represent how a clothing product would look over you. This is how you can make an instant decision right away.
These devices are the best for brands and businesses, as these businesses collect data about user choices, preferences, shopping history, and feedback. It's no surprise in today's world that you might whisper or mention in your conversation with someone that you want new T-shirts or jackets, and in the next 20 minutes, you might get to see a T-shirt or jacket ad. That's how much these devices fast, and the industry is.
The brands continuously use the data to improve their business, bringing new fashion trends into the market, catering to customer needs, improving sales, and making more data-driven decisions that lead to more sales.
Also read: The Best custom jacket manufacturer in USA
Trends in the Custom Jacket Manufacturer Industry
As the industry is expanding day by day, several trends are effectively shaping the future of the custom varsity jackets manufacturing industry. In this blog, we have mentioned some significant factors that are influential and will significantly impact in the coming years.
If you are in the clothing business or own a clothing brand, these trends and industry predictions are like the golden treasure for you. You can follow these trends and take your brand to the top trending charts in 2023. So let's get started.
The MI (Machine Learning)




The MI-based robots have surprised us enough with their intelligent ability to perform the same task millions of times without making a single mistake. Engineers are making machines intelligent sufficient to understand human behavior and help humans. With the advanced algorithm at the backend, the website has machine learning implemented, allowing the customer to have a detailed look about the product, how a clothing product would look over them, and what is the best for as per the body size.




The machine learning algorithm is also best when it comes to predicting whether weather customers would like the product or which color, style, and patterns the customer would love to have. The machine learning model can learn your shopping patterns and decision-making from the buying and surfing history to get the best recommendation. In this way, you won't have to waste time and will have your product in less time.




Proto sample




The word proto refers to "first," so these proto samples are developed at the initial stages of product development. These samples are created from the manufacturer's end and delivered to the brand or client to check the design and style of the sample.




In this type of sampling, substitute fabric and trims are used instead of the original material in case they are unavailable. The sample is manufactured based on the tech pack provided to them. So, it's critical to mention all the details in the tech pack.




Most clothing sample makers also offer tech pack design services like us. We are a one-stop shop for brands looking for sample-making and bulk manufacturing of their clothing lines.




Custom fashion as per demands




Everyone likes to be unique, and the fashion industry is bringing this exclusivity to all consumers to have custom shopping options. The approach follows the same methodology as the tailor, who takes body size and then creates a dress specific to their size. Likewise, the custom fashion on demand is the new talk of the town and is here to stay. There are a lot of brands that are offering the custom made jackets to order services for customers. They are open to receiving the customer's custom orders, where customers can order custom designs, sizing, colors, and quotes they want over their clothing line.




Customers love the exclusivity they are getting with the clothing brands. The brands have integrated a virtual design environment where the customers can easily design their clothes with whatever colors and design they want. There are a lot of brands that are taking custom-made orders from a customer to cater to their needs and requirements.




Significant companies like Zara, Asos, Adidas, and more are practicing the custom jackets manufacturing model for their customers.




Likewise, many major brands are working with us and getting their dream clothing line manufactured by us. Steve Apparel are a leading custom embroidery jackets manufactures with decades of experience in custom leather jackets and T-shirt manufacturer. Significant brands are on board with us, and we take pride in serving our customers with high-class design production, tech pack designing, pattern making, packaging, and a 24/7 customer support team.




Digital and advanced manufacturing facilities




As we are moving towards the era of modern technologies and everything is moving t the advanced level, the major brands and businesses are using modern state-of-the-art machines and advanced technologies in their manufacturing facility that does the whole job for your quickly. All you need to do is tell the machine how you want your clothing line to be and what design you want over your clothing line.




Startups and major brands are digitizing and automating their production line, methods of manufacturing, and supply chains. Using business intelligence and data analytics makes a potent combination that makes the work very easy. With data analysis, you can collect customer data and can easily do end-to-end planning of the manicuring, market demand, customer demands, and a lot more.




You can also set up a digitation virtual design for your brand where you can quickly test new solutions for your product manufacturing or can allow the customer to shop easily with a virtual view of what they are buying.




Analysis of data for quick improvement




The fashion industry is divided into huge product classifications, and the customer market is segmented into different groups of customers. Other customers have different choices to make. And here, data analysis comes into the picture to measure the demand easily.




All thanks to the powerful internet and software like tableau, POWER BI, and python that helps us run the analysis over the data and find out the hidden information in the summary form. Real-time data is one of the best assets a company can have. Suppose your brand receives a bulk order for different clothing lines, and after manufacturing those line, you just read the order summaries and finds out that the T-shirt clothing line gets you the most profits. So in this scenario, you can make a well-informed decision to get more clients who want T-shirt clothing lines.




Moreover, several management software helps you collect data, analyze it, and get real-time results.




3D product Designing, customization




3D product designing and customization have grown in importance as competition is increasingly based on the quick and efficient delivery of customized goods per the client's wants.




New 3D rendering technologies, such as CLO, enable brands to alter designs in real-time and immediately see changes. Verifying silhouette and fit earlier in the development phase and reducing unnecessary waste and error in the sample before finalization can assist and effectively enhance the quality of designs.




Moreover, the on-demand production of custom clothing vendor has dramatically benefited from 3D printing. From the 3D-printed sneakers by Adidas to the screen printed produced on-demand by custom letterman jackets manufacturers using an in-store 3D printer. Additionally, on-demand printing of clothing reduces fabric waste by about 35%.




The fashion industry is likewise changing, thanks dramatically to digital knitting. It demonstrates tremendous developments in the 3D printing industry and provides a vast array of customization options.




A CRM (Customer relationship management) System




When you are connecting with clients and providing them services, then you should have a dedicated portal where you can manage your order and customer can get updates about their projects. This portal is known as a CRM.




Brands and businesses are implementing new procedures for centrally managing their clients and connections and enhancing product sales. It's an all-in-one software or application that enables companies to organize client data and close agreements more quickly on a single platform.




Manufacturing companies can learn more about client wants and utilize that information to produce new goods and improve their current ones.




Optimization of the supply chain




When customers order something online, they are just eager to receive that order the very next hour, and long awaiting lead times can decrease your brand image in the market. Considering this, startups and significant businesses have set up an "in-house" facility. Also, they have set up an efficient and fast process to improve supply chain efficiency.




Materials procurement, technical and creative design, samples, production, and shipment are all done under one roof. To ensure that everyone has access to the same information and the exact version of the most recent products, all teams must have a real-time flow of information.



Customer and Market Segmentation

To understand the market demand for Custom Clothes (Made to Measure) demand and perform an in-depth analysis, you need to study numbers, demographics, top-selling clothing products, and more. The current market condition tells you a lot about market share, the growth rate of the global Custom denim jacket market, and market growth potential, opportunities, drivers, industry-specific difficulties, and risks.
You must see the fashion industry itself to implement the various functions that various businesses in the fashion industry do. This is crucial to determine who your competitors are and how you can be better than them.
The set of factors we use to divide users into groups affects segmentation. Three essential segmentation criteria will be listed, along with the potential they offer to the end user.
End users


Pricing


Group of clients


Wrapping up
Any business finds it difficult to compete in this huge fashion market. And everyone can't be on the same page; therefore, you must choose a niche. Companies build their companies and brand awareness by identifying the type of customers they want to serve. Every strategic choice can become highly challenging without a strong understanding of the customer's basic needs.