Best Swimwear Fabric
Whether it's summer or winter, the debate for the best swimwear fabric has always been a hot topic. So whether you are a brand or a consumer who is looking out for the best swimwear fabric to create your next clothing line with it, this blog is for both of you, as it helps you consider multiple options you have for manufacturing your swimwear clothing line.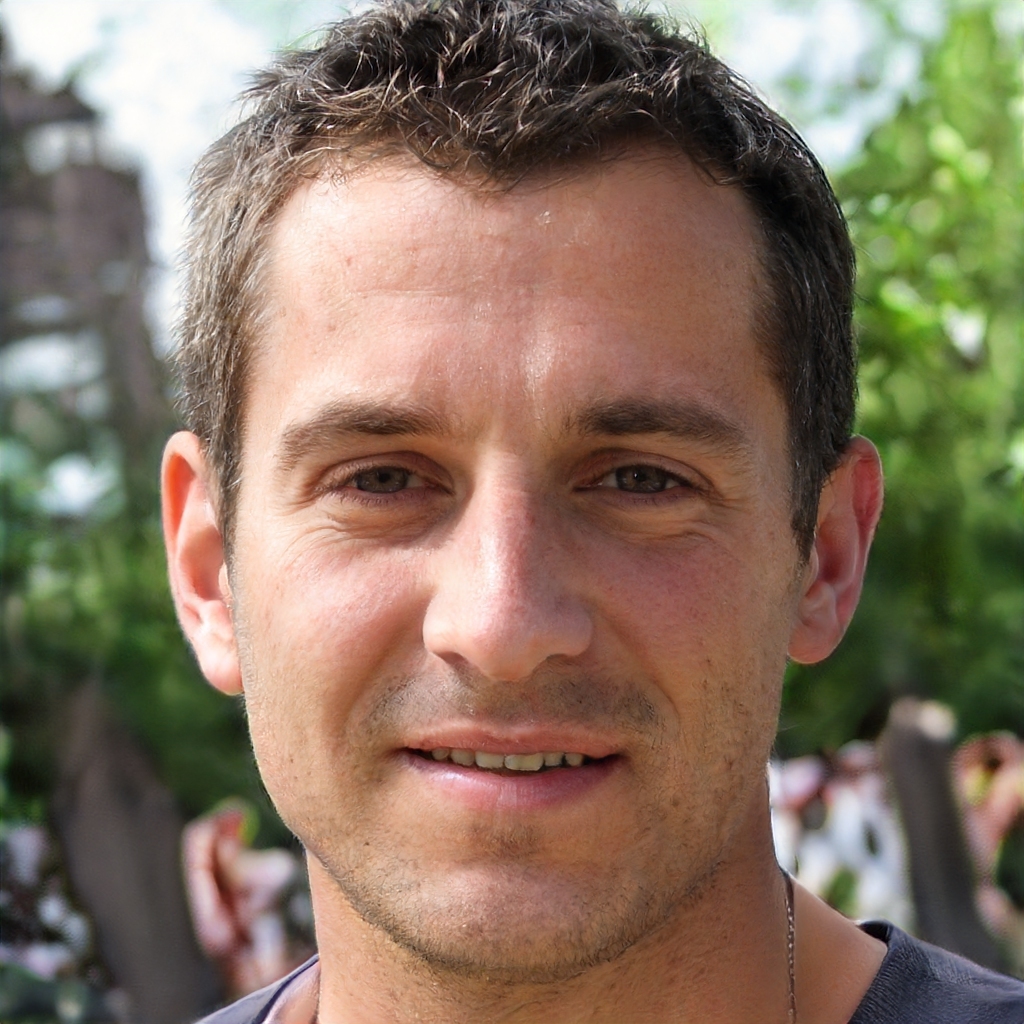 Today, tomorrow or the day after tomorrow, every day is the best time for you to swim, but do you know what the best way to swim is? It's with the best-dedicated clothing that is primarily made for swimming. There are a couple of options for you for the best swimming fabric, actually too many options that you might get confused between what option you should pick and wear out. To make it easy, here is the short and simple answer: The best and most durable fabric for manufacturing a swimwear clothing line is polyester/ Elastase Blend. But this doesn't mean these are the only suitable swimsuit materials or fabrics. We have a couple more options like Lycra, spandex and more, discussed below in the blog.
Most beach lovers, of casual or professional swimmers, prefer to wear swimwear fabric as they are durable and comfortable when you are in the water. However, out of all the fabric types, you might be confused about the best fabric that makes the best swimsuit fabrics. Here in this blog, we discuss the features and pain points of all the different materials like polyester, silk and more, so you can discover new fabric options for your swimwear line.
Also read: How to Start a Swimwear Fabric Line?
What fabric is used for Swimsuit manufacturing & what fabric is best for you?

Well, here, the answer depends on what type of clothing line you are selling in your consumer market. What is your client base asking for, and what are your searching criteria? For example, suppose you are searching for the best bathing suit material. In that case, the best option is polyester swimwear fabrics combined with Lycra or spandex, as they offer the best comfort and durability.
Among the best bikini material, you can pick any material from the Nylon blends, Polyester blends, and nylon spandex is a pretty good option you have. Apart from it, we have discussed all the different types of fabrics in detail, along with the pros and cons. This will help you make a well-informed decision about the best material for your brand.
Let's dive into the pool of fabrics and find out the best material for swimwear:
- The major players in the market
Here are the two primary materials that are considered the best and most proactive fabric for the swimwear line.
- The Nylon Blends

Nylon fabrics are considered one of the best for manufacturing a clothing line as they are lightweight, durable, and comfortable. The nylon blends provide a stretchable structure to the swimwear to absorb moisture and also provide the flexibility of quick drying. In addition, the nylon blend material can quickly adopt the shape of your body, making it a pretty good option for those looking fit to wear clothing lines.
For example, Steve Apparel offers a low MOQ of 50 pieces for each design so that brands and startups can manufacture a different number of designs with the lowest minimum quantity, no hassles of inventory management, etc.
The Nylon blends are also popular with other names like Polyamide.
Features of Nylon blends material
Very soft in feel
Very stretchable
Efficient at quick-drying
Printable: No
Can resist the UV rays
It provides a good durability
Easily repels water
Easy for hand wash cleaning
Pros
Provide good breathability
Soft
Comfortable
Durable
Dust resistant
Hypo allergic
Cons
Easily catch wrinkles
Weak against light exposure.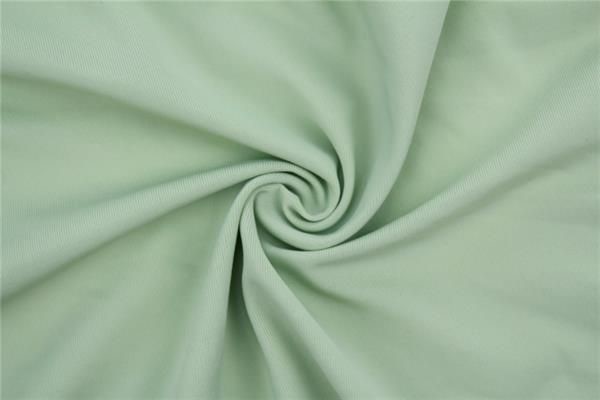 - The Polyester blends
Polyester blends are another popular competitive swimwear option. The Polyester blend offers a pretty good array of features like top-class durability with the quick drying feature. In addition, these are manufactured using the natural stretching material that provides them with expanding and stretching capabilities.
The polyester blends are a good option that goes hand in hand with other fabric materials like spandex or Lycra materials. With its comprehensive range of blending options, the polyester blends provide you with whatever look you want. In addition, the polyester blends let you easily escape the catching of little balls of fuzz that are common in swimwear clothing lines.
Moreover, with the polyester blends, you can custom print any custom design or dyeing colour over your clothing line. Furthermore, you get a premium look with durable and comfortable features.
Features of polyester blends
Very soft in feel
Good stretchable
Efficient at quick-drying
Easy to print or dye any design
Printable: No
Can resist the UV rays
It provides a good durability
Easily repels water
Easy for hand wash cleaning
Pros
Strong
Durable
Flexible
Resists against the shrinking and wrinkling
Inexpensive option
Quick to dry
Cons
Not much breathable
Sensitive to temperature
- Natural fabrics
Natural fabrics are another options that are considered a good option after the nylon and polyester materials. Cotton and wool are regarded as good options when we are talking about natural fibres. One of the significant drawbacks of natural fabrics is that they quickly lose their shape when they are wet. In addition, they are pretty good at holding water for lingering times, makings this fabric less efficient to wear if you want clothes that are quick to dry.
As natural fabrics hold the water in them for longer times which makes this fabric less practical and heavy fabric to wear. So natural fabrics are a good option until you are just going to the beach and not going for a swim in the water.
Although we can make perfect blends of natural fabrics along the nylon and polyester blends ending up in custom apparel for your clothing line.
Features
Comes from nature, such as cotton and wool material
It has a lower density
Thermal insulation
Easy to handle
Durable enough
Tough material
Pros
Offers good sustainability
Not harming the environment
Comfortable to wear
Not allergic to human skin
Cons
It gets heavy when it gets wet
Shrinks
Not so quick at drying
Expensive material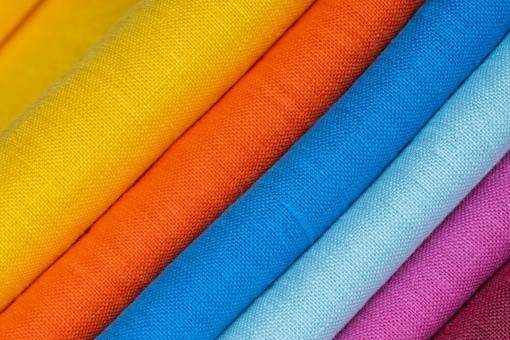 Design variations in the Swimwear Fabric



There are several fabric variations that come into count when we are talking about the swimsuit clothing line because there are several designs that are unique in their way. Moreover, the shift in consumer demands gets easily shifted from one variation to another. Although, as a swimwear manufacturer, we have been making all of these variations in our swimwear clothing lines, we have catered to more prominent brands in the clothing industry and a huge number of clothing brands that are now leading in their own respective niche that includes, T-shirts, jeans, jackets, shirts, pyjamas, and everything from top to bottoms.
Here are the top variations in the clothing industry that are trending now.
Neoprene is a popular texture many consumers like to have over their clothing line. It consists of synthetic rubber providing durable, solid and good stability under various temperatures.
The neoprene is also helpful for insulation purposes as insulation helps these textures the used in the manufacture of underwater and scuba diving suits. The fabric used in the manufacturing of neoprene is made up of thicker quality.
The velvet texture is one of the popular variations in the surface that consumers are crazy for. The velvet structure helps manufacture bathroom robes, after-bath clothes and loungewear. Making several divisions, the velvet textures are cut into several pieces and then evenly distributed among different styles and fabrics.
The velvet-textured designed clothes result in making high-class luxury swimwear clothing.
The ribbed texture is helpful in the making of knitted fabrics. The ridges are created in these textures using the knit and purl stitching method. Although the ribbed structure is commonly used along with the nylon material, it provides a compact, sturdy, and less stretchy structure.
Moreover, you can also have multiple styles with it, as it provides different compositions and looks.
Other types of variations



These are just the common ones, and other types of fabrics are perfectly fit for making a custom swimwear line, such as mesh texture, cotton textures or corduroy blends. One thing that you need to remember when working with cotton blends is that you need to be well aware of the durability factors of the cotton material. Cotton is a soft material against a healthy environment like salt, sea, chlorine, etc.
And That's a wrap to the best swimwear fabrics. The two best swimwear clothing materials are polyester blends and nylon blends.
The Sustainable Swimwear Fabrics
For years, we have experienced a rising trend in the use of sustainable fashion fabrics. But, do you know the fashion industry is the only industry that causes the most population all around the globe as most people use their clothes for a particular period and then throw it away. And because more than $140 million worth of clothes is landfilled annually
Due to these particular reasons, we are seeing consumers picking up sustainable swimwear fabrics more and more. So if you are also starting a brand, then we advise you to keep a keen eye on sustainable fabrics and ethnic swimwear fabric production.
Here are some of the best sustainable swimwear fabrics trending in the market.
When we are talking about natural fibres in terms of best sustainability, Hemp fabric is our best option. What makes hemp the best choice is that it is an environment-friendly fabric material.
Hemp is a plant that produces around 250% more fabrics and uses ¼ of water to grow. The main point of considering using it for manufacturing swimwear fabrics is that it provides excellent resistance to UV rays. Moreover, the hemp material fabric is naturally pest resistant, so you can be pretty comfortable and sure that you aren't going to get any toxins or harmful materials.
The clothing by-products produced by hemp are known not to shed any type of microplastic. So we can expect this high quality and efficient clothing element to be expensive in particular countries. Moreover, it's a bit difficult to source, but as your manufacturer, we can source any fabric for your clothing line and cater perfectly to your brand lines' needs.
The hemp fabric is a good option that you can use with the intention of a swimwear clothing line, as they are a bit better option to consider in terms of comfortable and smoothness factor. In addition, the classic lines produced from hemp are considered a good fit and are less likely to go out of demand.
Recycled falls into the same category as these and is also environmentally friendly. However, with chemicals, fossil fuel, and a massive amount of water, polyester production is dangerous and toxic to our health.
On the other hand, we have recycled polyester, which eliminates all of these risks. Also, it's a better option for us from an environmental point of view. Also, it creates around 75% less emission than Carbon Dioxide gas.
You don't need to worry about the recycled polyester's sustainability, durability, or strength, as these are seriously efficient in all of the above. This makes your options a bit clearer, even when you are choosing recycled polyester one of the best options to manufacture the sustainable swimwear clothing line.
So if you want a sustainable brand line without spending too much from your wallet, then the recycled polyester is an excellent option to consider that can help you create a brand with a vast difference in quality from your competition.
Factors That You Should Look for When Buying Swimwear Fabric

A good clothing line catches the full attention of the target consumer in just one sight, and we can't argue about it more. With so many options about the swimwear clothing line, we are listing out the factors you must consider when buying a swimwear fabric.
Let's get started
Always be accurate and attentive to it. The right type of fabric is critically important for you, and you should be able to make a better decision about what could be the best type of fabric for you by determining what type of clothing line you will sell in the market. For example, suppose your primary purpose is to target customers for beach clothing only. In that case, bikini material like polyester might be a good option for you, as it also allows perfect tanning over your body.
There are different clothing lines for other wearing occasions or different activities, so it's critically important for you to choose your fabric with extreme care.
The fabric quality is also an important measure that can make a huge difference. According to a survey, more than 50% of people check the fabric's quality when purchasing swimwear fabric. Moreover, here is a secret tip: you increase your sales; darker color fabrics create a slimming effect over your body.
Also, check if the fabric you choose has stretchable and durable features to ensure long-term use.
Some brands don't know this but shine is an important factor that consumers find in their clothes to stand unique from others. The swimsuits come in either a shiny or matte finish. Both of these fabrics create a top high class fabric that provides nice drape when needed and a perfect fit over your body.
The shiner fabrics are a little more difficult to sew as they are more likely to slip than matte fabric. So, in the beginning, the flat material is a better and more efficient product to handle if you start a new clothing line.
If you are going to create your own custom clothing line, then you also need to keep in mind that the clothing fabric you are choosing can go along with different types of custom designs. Some of the materials are not good with holding the plan for a longer time, or when they are stretched, the design went all ruined in terms of looks, so you have to make sure that the print will result well along with that particular type of fabric.
The size is one of the most complex things to consider, as it's innerwear and different people have different body types and sizes. So you need to consider the size factor too. Of course, there is nothing worse than wearing oversized, undersized or too-fit swimwear, so you have make sure that the fabric you are choosing is pretty flexible to work along with the number of sizing options.
So here are all the factors you should consider when choosing a clothing line for women, men or children.
We are also one of the most considerable manufacturers as an underwear manufacturers. We have been making swimwear, bathing, lingerie and underwear lines for several brands for years now, making us one of the top and leading clothing manufacturers in the market now. So you are welcome to reach out to us and share your innovative brand ideas with us or just simple ideas. We are sure that we will reshape your product idea into something unique and new so that it gets sold quickly among your brand market.