Clothing Line Business Plan
When starting your own clothing business, there are some essential prerequisites that you need to make sure of. Sketching designs and or designing them over a graphic designing tool isn't enough for you to create a successful clothing line. You will need a fashion brand business plan for a clothing line business. It can be a valuable document to help spread and outgrow your clothing business.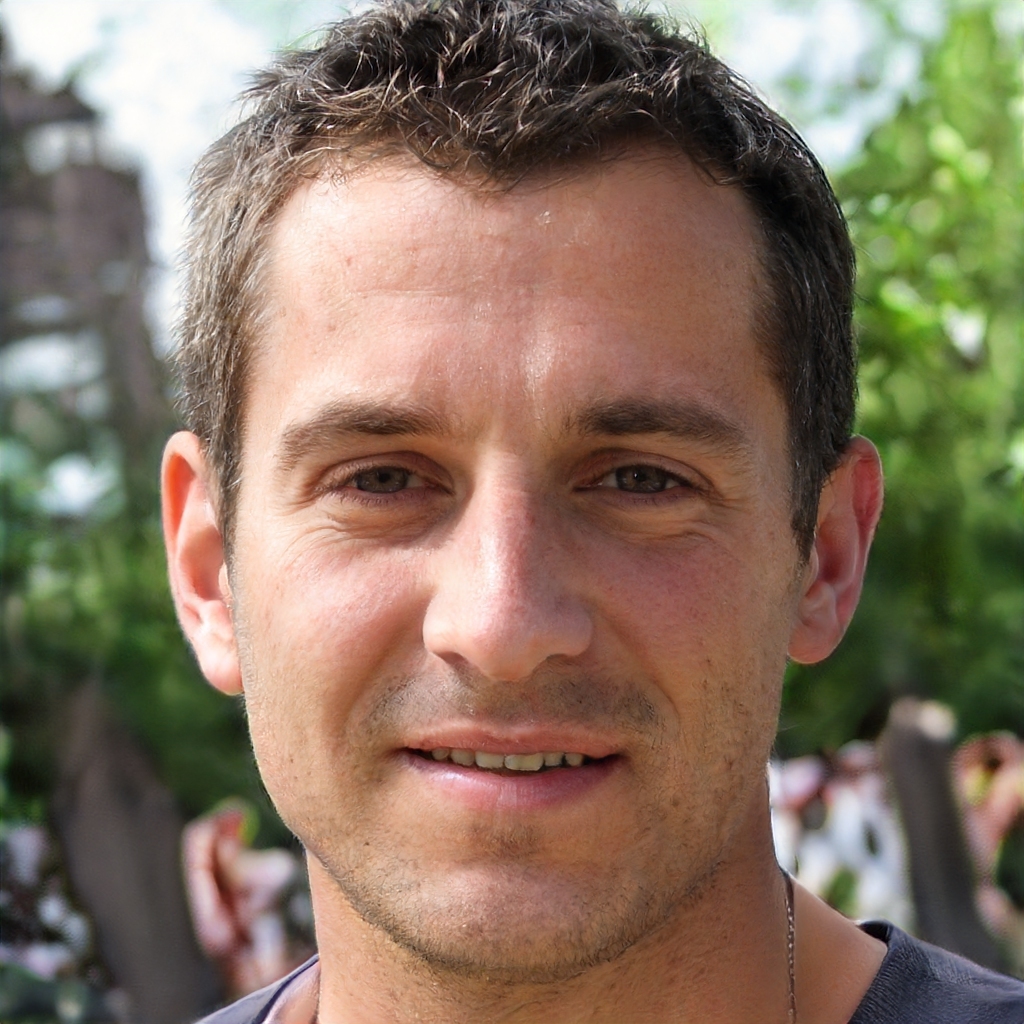 Most startups believe the myth that a business plan is essential for big businesses and brands. Well, that isn't quite accurate. Even for startups, having an effective clothing business plan will benefit your long-term success and is essential in developing an ideal business blueprint for clothing line operations.
What is a Business Plan & How Can It Help You?

Clothing business plans are formal documents that outline the primary objectives and purposes of an business. Your business plan can help you as a reference by sticking to your primary goal and tracking the new opportunities for your clothing business. We can't deny that your business plan can help you build your business's foundations.
For example, suppose you are searching for investors. In that case, you can share your clothing line business plan with investors, entrepreneurs, friends or family to find your investors interested in investing in your business plan. Apart from this great advantage of having a business plan, you have a couple more benefits for a clothing line. We have discussed all the benefits in this blog.
Your business plan could a source of funding
Having a solid business plan doesn't only give you a proper path to walk on and work for the growth of your business but also, with a unique idea of clothing, you can attract entrepreneurs and funders. All of the companies that are popular today started from zero back then. With the help of investment and business strategy, these brands have yearly profits of billions.
So even if you don't have much investment but have a strong business idea to eliminate the gap and convince the investors, you can quickly get funding for your clothing business. Talking about bank loans, they want the surety that if you are able to return their loan in time or not, and with a strong business plan and financial planning about how much money you will be made through your business, you can convince them to provide your business loan.
You can acquire this bank confidence by making a solid business plan that defines everything about your business plan on which they are confident that it'll be making money in the market.
The secondary source is the business Investors, and tons of businesses support the idea of advanced and problem-solving startups. These investors go through your business idea business model and sign on a check, and in return, they require a small percentage of equity in return for the investment if they like the business plan.
How to write a Clothing line Business Plan?
When creating a business plan, the optimal length should be between 25-30 pages. Though you are free to tailor it any way that best fits your idea and objectives, its primary function should be clearly communicating your company vision. Moreover, it should also state your goals, vision, mission, and targets to achieve by the next 5 years.
Always remember you can score your investors only based on a solid clothing line business plan. Hence, you must ensure that every section and every element in your clothing line business plan is well defined and understandable.
Here are some essential elements you must add to your clothing line business plan.
Executive Summary
As its name implies, an executive summary should provide an overall overview of your clothing business. As part of any comprehensive business plan, writing the executive summary should come first - though once written all other sections can follow easily behind.
Try to write your business plan in an elevator pitch so that it quickly and smoothly delivers the idea of your clothing business. The executive summary should be written like it's a short story of all the critical elements and portray a big picture. It's like 10% of your business document, so you should write your business plan for a clothing line according to it.
Read more: How to Start A Clothing Line?
Business Description/ Company Values/ Business Goals
The business description is an integral part of your clothing line business plan, where you can describe what is your clothing business and how does it work. For example, you can mention whether you are opening a fitness or casual wear clothing line. You can also mention other details: are you selling your clothing online or in a store? Moreover, who is your target audience (the consumers who will buy your product.)
In this section, you should also add your company goals, vision, and missions. Like your mission should identify the gap that motivated you to open this clothing line or what are your motives or mission behind this clothing line. You can also mention the company values that make you unique, set you apart from the competition, and makes you a superior option to other for any particular clothing line or service.
You can describe yourself as an entity, eCommerce business identity or apparel retailer or a, clothing boutique, or anything else if you are stepping up in the fashion industry with something unique idea.
Talk about Products, Services, or Pricing
Once you've provided a clear account of your business goals and vision, it is time to explore its products and services more in depth. Here are some essential details you should include here.
What type of clothing products are you selling?


Are you providing any services like manufacturing of clothing line, designing or tailoring a clothing line?


What advantages does your customer have when they are working with you?


What is the reason why consumers should choose you?


What are the features of your clothing line?


What is your USP (Unique Selling point)?


How will you be manufacturing the clothing line that you are selling? If you are working with a custom clothing manufacturer, you should mention that manufacturer's name here like Steve Apparel.


Industry Analysis
In your clothing business plan, you must add the fashion industry analysis and provide an overview of the apparel business. It has several benefits, such as by analyzing the fashion industry, you will get educated about the apparel industry and how it works.
Moreover, you will be able to identify trends, and you will get to know the seasonality between trends like if you see a rising trend between fitted clothing, then you can add it to your plans and sell the fitted clothing line.
Another important advantage the industry analysis have is that it'll tell provide your readers, audience, or investors a detailed overview and throw an expression that you are an expert in what you are doing. Strong deep depth research helps you achieve new opportunities easily.
Here are some of the questions that you can answer in the industry analysis section here
Is the apparel industry rising or declining?


Is the niche that you are targeting rising or declining?


How much worth is the clothing industry?


What are the most selling products in the apparel industry?


What is the growth forecast of the apparel industry in the 5-10 years?


What are the recent trends in the apparel industry?


How many vital suppliers are there in the market?


What is the market potential? How big is the clothing industry?


Competition Analysis
Another essential part of the clothing line business plan is that competition analysis. When it comes to your competition, you have two types of competition direct and indirect competition. The direct competitors target the exact audience by offering them the same products. While on the other side, the indirect competitors are the ones who are offering a somehow similar product to the customers.
Such as, if you are starting a denim jeans brand, then your indirect competitor can sell sweatpants or trousers. Indirect competitors are the one who sells your substitute products.
While researching your competition, you are advised to provide an overview of your competition's business. You can provide their strength, weakness, and gaps in their businesses. Your competition is the best way for you to learn many things. You can focus on their marketing strategies, branding techniques, and critical business factors. How are they targeting the consumers? To understand their business, here are some things you should gather and mention in this section.
What kind of product are your competitors?


What type of customers are they targeting?


What is their target audience?


What is the reason consumers are shopping from them?


What are their strengths?


What are their weaknesses?


What are their prices?


And now, after analyzing the competition, you need to answer some questions from your customer perspective, like, based on your direct or indirect competition, how your brand can be more beneficial for the consumers and what are your offering them questions that you can answer.
What type of clothing line will you be offering?


Will you be providing clothing line products that your competitors are not offering? If yes, specify the niche.


Will you be providing better customer service?


What prices will you be offering? Are these effective prices?


Will you provide an easier-to-follow approach for your customer to shop from you?


Define how your pricing strategies are better than your competition.


How you will be targeting your consumer?


Business Structure
A business structure is an essential factor to focus on. In your fashion brand business plan, you should mention whether your clothing business is registered or not or the structure of your clothing business to determine how your business will be taxed or managed. You can also define your business by incorporating goals. We have put all the things together that you can mention in this section.
How is your business defined? (LLC, S-corporation, unincorporated, or a partnership)


Who is the key person running your business, you can list down the name founder and co-founders, and you can also mention each person's skills to create a good impression.


You can also create an organizational chart, defining everyone's job responsibilities, who reports to whom, and the roles you might hire for in the future.


You can create a hierarchy for your clothing business.


Marketing Plan
No matter what business you are doing, the marketing plan should be an integral part of your clothing business. The marketing plan consists of 4 Major P's Product, Price, Place, and Promotion. These 4 p's are an essential part of your clothing business.
Here is how you should include and define all of these 4 p's in your business plan.
Product
Here, it is important to provide enough details regarding the clothing product or type that will be available to customers for sale. Providing enough detail will allow customers to know which line or product will be made available is also helpful in creating customer confidence in making purchasing decisions.
Place
Here, it is necessary to provide information regarding where and how your products will be sold, as well as how your selling platform will benefit your apparel business.
Promotions
Here is the final phase "promotion". Promotions can be defined as the way by which your customer will be coming toward your brand and purchase your clothing products. There is a wide array of promotion strategies that you can choose from to promote your clothing business.
Here are some of the best and most popular methods used mainly by apparel brands.
Ads in magazines and newspapers.


Physical retail stores


Online stores to mark your brand presence online


Collaborating with bloggers to market your clothing line.


Radio or TV ads


Collaborating with other companies and spotting new opportunities in the clothing industry


Event marketing


Social media marketing


PPC marketing


Billboards, pamphlets, and more.


If you are looking for manufacturing partners, find a clothing manufacturer that can be the best for your clothing line.
Financials of Your Business
In this section, your business plan should include your financial plan or financial statement for the next 05 years, distributed monthly and quarterly, so the first year of your clothing business and then annually. Your financial plan must include balance sheets, bank statements, income statements, cash flow statements, investment statements and profit and loss statements.
Here's what to note
Cost of your inventory/ supplies / resources


Design of your shop, manufacturing facility, construction fees, etc.


Salaries for the employees


Business Insurance


Taxes and permits for your businesses


Legal expenses


Costs of equipment and machines that you will be using in your clothing business.


Operations Plan
When you are running a clothing business, you will also have a couple of operations to handle for your clothing business, such as inventory management, vendor management, clothing manufacturing process, and more. So here is this section. You will also have to explain your business operations and how you are going to meet your business operations.
Your operations plans are defined on these two distinctions
Long term goals
These are the long-term goals that you want to achieve in the longer run. Here you will present your business goals like you can mention the date by which you will be making your 500th or 1000th sales. Or the date by which you will reach sales in the amount of $10,000.
Short term process
The short-term process refers to all the processes that are a part of your everyday task in your clothing business, like designing the clothing line, find a clothing manufacturer, manufacturing the clothing line, inventory management, supplies management, resourcing, and more. You should mention your everyday process, too, as it helps increase the weightage of your clothing business plan.
Benefits of Having a Clothing Line Business Plan
No matter the age or stage of your company, having an effective business plan is an invaluable asset to its success. An effective business plan serves as an essential roadmap to growth for any successful enterprise. The business plan covers all plans and strategies, including finance, marketing, summary, operations, services, and more.
Here are the top benefits of having a business plan
A complete roadmap
Your plan will help connect the dots within your apparel business and give you a fuller view of its entirety. With such an overview in place, implementing any sales, marketing or alignment strategies should become simpler than ever before.
Improved clarity
By defining all the details, the business plan provides a clear picture and clarity to your business. A strong decision making ability can help your business doing and witnessing wonders.
Having a multiple stages business that defines every process clearly makes it pretty easy to understand that whole business idea. With easy to understand ideas of your clothing line you take further business decisions easily based on the facts defined in your business. It'll help your business in having smooth and quick business transitions with no chances of errors.
You can't do everything with proper planning and strategy, but with a well-defined business plan in hand, you can spot and identify critical priorities for your clothing business. You can set goals and milestones to achieve in the future.
Provides structure
A business plan provides a well-defined structure to your business that makes it easier for investors to understand your business, which increases the chances of getting investments. It becomes a reference tool that helps your business stay on track.
Define the core value of our company
In your clothing business plan, you can define the core values of your company and what you actually do in the clothing industry and attract investors to generate a higher investment from them. There are a lot of top-level talent acquisitions and management who are seeking strong business ideas over which they can believe.
Creates a benchmark
With a business plan, you can set your visions to help define your company's goals. You can write down your objectives as it will help you focus in a particular direction to achieve any goal in the coming years. Your goals or objective can include making X number of sales by the next 3 years.
Clothing Line Business Plan Template
Make life simpler with our clothing line business plan template as your guide in creating your own clothing business plan. Feel free to use this as a reference.
Creates a benchmark
- Business name
- Founders and executive team
- Products and services
- Target demographic
- Marketing strategies
- Future plans and goals
Company description
- What does your business do?
- What gap does it fill in the market?
- Mission statement
- Core values
Products, services, and pricing
- Description of each product
- How do you plan to price each item
- Supply chain details
Competitor and market analysis
- Competitor analysis
- Industry trends
- Market size
- SWOT analysis
- Target customer description
Marketing strategies
- Which marketing channels you'll be using
- Plans for paid vs. organic marketing
- Loyalty program outline
- Marketing goals
Business structure
- Legal structure
- Business leaders
- Organizational chart
Financials
- What you need to buy
- How much funding do you need
- Profit and loss statement
- Cash flow
- Balance sheets
Factors That You Should Consider Before You Jump into Clothing Business Plan
A business plan is one of the important prerequisites before your start your clothing business, but there are several factors that you should consider and think about before you even start developing your clothing line business plan. Here are the following things that you must check
Budget




In business, everything has a specific budget. So, you must first analyze how you distribute your investment for specific processes. For example, suppose you will be doing social media marketing. You need to have a certain budget for that. In that case, you will have to pay salaries and wages, and you will be need assets, so you first need to decide on the budget for everything and then mention it in your business plan.




Production




The most important stage for both clothing brand or clothing manufacturers is the production. To make the best production and project completion measures, you must have a check list about what kinds of clothing projects you will be doing and for that how much of help or staff you will be needing. Hire skillful labors as per these requirements.




Marketing




You will also have to think from marketing perspective. For example, if you are targeting a specific consumer market, you need to think from their point of view, and their likings, and then create a clothing line accordingly.




Quality Assurance




Regardless of the industries, it's pretty important for you to have a quality assurance plan that validates your manufacturing services and products. You can set up highly efficient manufacturing quality assurance policies that filters out the errors and result in the production of the high standard clothing line. Being a clothing brand you must check the quality of the clothing product that is being moved in the market and offered to customers. Adding the defining such quality assurance policies is good things to mention in your business plan.




Products that you are selling




The products that you are selling in the market are an essential thing to consider. Initially, it would help if you started with a small niche or any particular niche in which you feel that the consumer market is facing gaps or not finding that niche quickly. You can expand your collection by adding T-Shirts, formal clothing, casual wear, fitness wear, or whatever you want to sell.



Chalking out Details
And here you have it, an ideal clothing line business plan that helps your business grow efficiently. A business plan is more like a professional document that lists all the marketing strategies and planning for any business. Moreover, you shouldn't be afraid to mention the shortcomings or weaknesses in your business. You should mention how any specific challenge impacts your business growth and how you are planning to overcome those challenges or difficulties. It leaves a favorable and good impression on the reader.
Having a business plan is undoubtedly helpful for your business. It can help solidify your ideas and plan into a formal document presentation. With a business plan, you will have a lot of things under control, and further, you will be able to spot new business opportunities in the fashion industry.