Top Notch White Hoodies Manufacturer in USA To Ensure Success for Your Clothing Brand
White hoodies, a forever classic attire, have become a center of attention for most consumer groups and fashionistas. Regardless of gender, the plain white hoodie or custom white design hoodie is a must-have staple for both men and women. And these white hoodies have all the reasons to be everyone's favorite.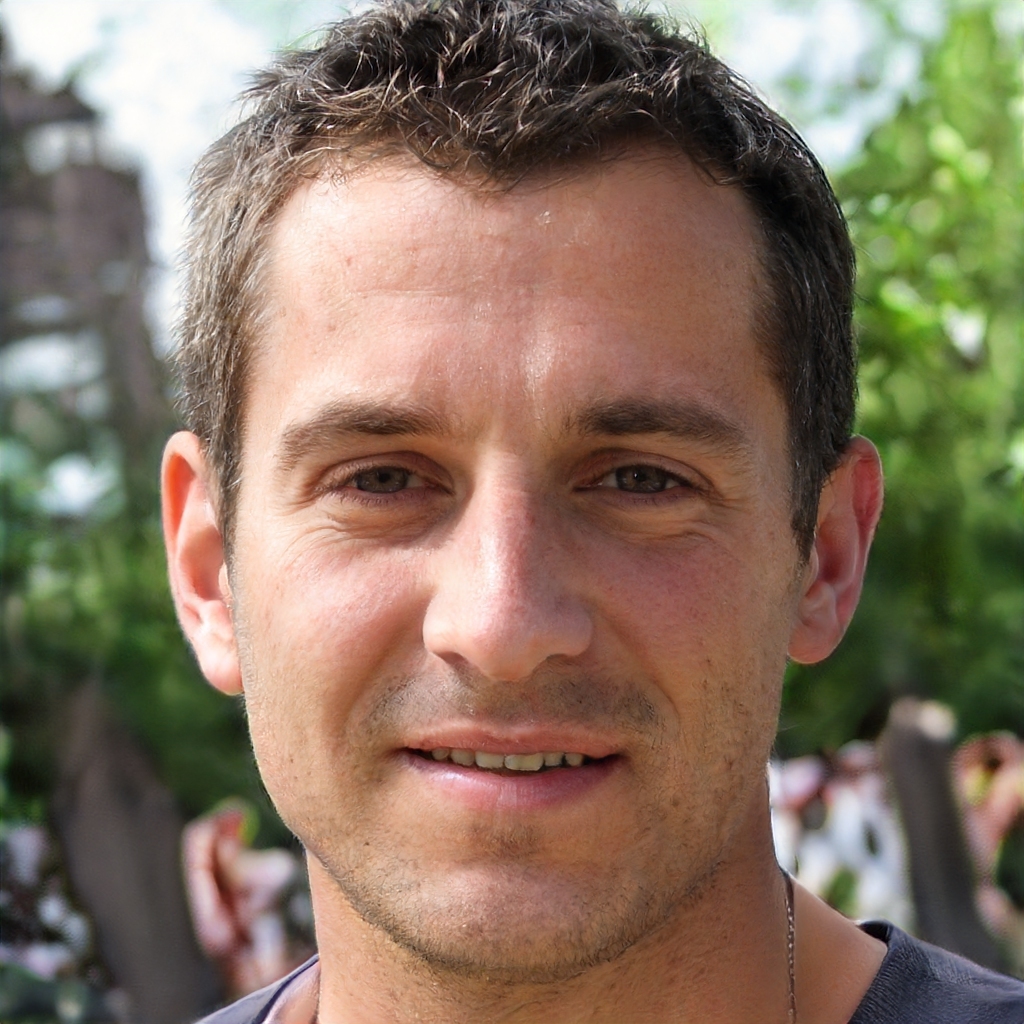 The first thing that comes to your mind with the word "hoodie" is a colorful hoodie with some design. But plain or custom white hoodies are a rising trend in the market that is getting loved by customers all around the globe, being simple, white, comfortable, and durable Attire that you'll never want to take off.
Custom Or Plain White Hoodies: Our Perfect Blend of Quality, Design, and Perfection is What you Need
Steve Apparel is a leading custom hoodie manufacturer for all fashion brands, whether a startup or an established brand. We take pride in serving small and medium-sized businesses with their custom and premade hoodie manufacturing.
There is always something new: plain hoodies, despite being a plain design, the black or white design is always attractive. You can always pair a white hoodie with anything and have a decent or fancy look. The white hoodies are perfect for those winter days when you stay warm and comfy without compromising the styling.
Being a blank white fabric, the white hoodie is always a perfectly versatile option for customization with your design over it. With your custom design over it, or let it be plain either way, you can enjoy a premium minimalistic look for casual and party events.
You can go far with creative design over your plain white hoodie with a custom clothing manufacturer. Be it a plain off-white or white zip-up hoodie, we always have something unique for your brand to cater to your diverse needs.
Benefits of White Hoodies/ Why Should You Choose White Hoodies
White hoodies are a common consumer demand for a couple of reasons. Despite having the flexibility of adding a whole world of colors over hoodies, consumers still love the idea of wearing a plain white hoodie or white sweatshirt for a couple of benefits:
Here are all the benefits listed:
Versatile product




The white hoodies are ever-welcoming and versatile Attire. You can easily pair up with various outfits without considering color options because white colors often accompany everything.




With white or off-white hoodies, you can pair up with several jeans, trousers, or pants and achieve the casual or party wear look you are looking for. Or even if you are going to the gym or trekking, a white hoodie can be an excellent lightweight partner for you to redefine your style.




Ever loved Attire




Whether black, white, green, blue, or pink, a plain hoodie is always decent-looking and catches the eye of many. Talking specifically about white or black, these colors are evergreen in the fashion industry and never go out of fashion.




Investing in white hoodies is a good idea that can result in manufacturing popular hoodie designs such as white fox hoodies or white Nike hoodies.




Easy to customize




The plain white hoodies come with a blank canvas, offering a vast space for design and creativity. Anything written or printed with a white background seems to be well contrasted and offers high visibility, so white hoodies are the right color to customize.




You can easily add your brand logo, name, custom design, or typography text without worrying about visibility.




Suited for Both Genders




White is a gender-neutral color that both men and women equally love, so whether your product is a white hoodie for women or a white hoodie for men, you will always find your audience to cater to.




This inclusivity for both genders will widen your brand offerings and strengthen your target audience's profile.



Best Fabric & Quality for White Hoodies

The fabric selection is another significant factor you must consider for ensuring the high-quality manufacturing of your plain white hoodies. Here are all the ideal fabrics and their quality consideration to manufacture high-end white hoodies.
Cotton fabric




The cotton fabric is the top choice for the best quality hoodies. The hoodies of premium cotton are durable, soft, and comfortable, just like the hoodies are meant to be. The cotton is a breathable fabric that allows good airflow and maintains a balanced body temperature, ensuring a comfortable wearing experience.




French Terry




French terry is a popular fabric because of its high breathability and comfortable structure. The material is a good option for producing light or mid-weight hoodies and sweatshirts as this fabric is a lightweight luxury.




A looped interior factor offers comfortable wear from the inside out of the hoodies. All in all, it provides a cozy hoodie experience.




Fleece fabric




Fleece hoodies are another luxury and premium fabric renowned for their high durability, warmth, and exceptional soft, cozy features. Hoodies made of fleece fabrics are best to wear in colder climates for luxury cold-weather comfort.




You can easily add your brand logo, name, custom design, or typography text without worrying about visibility.




Blended fabrics




Another popular fabric option for hoodie manufacturing is blended fabrics. The cotton and polyester, or spandex-cotton blends, are another fantastic option to achieve durability, flexibility, comfort, and wrinkle resistance features in your clothing line.




Organic cotton




Organic cotton is another excellent material for hoodie manufacturing. The organic materials are produced through organic procedures by eliminating the use of pesticides and fertilizers. Organic fibers are primarily used to manufacture eco-friendly, sustainable clothing lines and custom hoodie lines. So, if you're a clothing brand, organic cotton hoodies can be a potential product for your brand.



Qualities
Just like fabric matters, certain factors are essential for any clothing line,
Stitching quality




As the hoodies are worn on top, hoodies need to be detailed and cleaned stitched. There are some important areas in the hoodies, like seams and hems, where proper structure and durable stitching matter.




Weight and thickness of the hoodies




The weight of the hoodies is a crucial factor, and if the hoodie is too heavy, consumers won't bear to wear it for longer times and end up irritated. So, lightweight hoodies are always a good fit for any event.




Fitting and sizing




As hoodies are worn on top, fitting and the sizing factor the most over hoodies. For the right fitting and sizing of your hoodies, you work with a professional manufacturer who can produce the right size and true fit hoodies for your target group.



Wide Versatility and Customization Options with White Hoodies
White-colored or plain hoodies of any color offer wide customization options to place over hoodies. Personalizing the hoodies of adding customization is the best way to make them unique and attract an audience of different mindsets.
Some of your target audience might be fans of TV shows and movies, so adding portraits or quotes from TV shows might be a great design. Some like to wear hoodies with decent style, so you can also design it that way. Here are some familiar customization options that clothing brand plays around with:
Screen printed designs




Printed designs are pretty popular in the fashion industry, and custom screen printing allows consumers to personalize their hoodies the way they want them to be. A white hoodie is best for printing any colorful design, logo, or pattern over it.




DTG printing




DTG printing is another option that allows customers to custom print their jackets, hoodies, sweatshirts, and shirts. These methods directly transfer the design from printers onto the fabrics, achieving a highly accurate and vibrant design look.




Embroidery




With embroidery design, you can stitch your brand logo, labels, designs, or patterns over your hoodies. Some hoodies are meant to be unique and detailed, so with the embroidery method,,, you can achieve a high level of detail in your hoodie line.




Dyeing




You can also dye the hoodies based on your desired design or pattern. You can achieve any stylish distressed or faded look. Youu can achieve any design from vintag or grunge vibes hoodies with dyed fabrics.




Cut and sew




Cut and sew is another popular and unique technique in the fashion industry. This customization method is used by clothing brands who want to add a custom or unique design to the clothing line. This method allows a high level of detailed customization in your hoodies. All small, medium, and large-sized clothing brands currently use these methods to manufacture their clothing lines.



Design Ideas

Here are some of the popular design ideas that are in demand in the fashion industry:
Minimalistic designs




Minimalistic design is a simple, clean, and sorted design that attracts minds that like simple and decent design. On a minimalistic hoodie, you can place a small or medium-sized on the front side of the hoodie.




Natural prints




Prints connected to nature and scenery are pretty popular and in demand among fashionistas. Those who like to have a colored way can go for natural photos of animals, leaves, and more.




Geometric prints




Being a manufacturer, we have also manufactured so many geometric printed hoodies. Geometrical shapes such as triangles, pentagons, and squares are the new visually attractive designs over a hoodie. The screen printing method often produces the best sharp print of geometrical shapes.




Vintage Vibes




As day by day, we are advancing in the fashion industry, the consumers are looking more to explore vintage designs. Vintage vibes are the new talk of the town. Being a clothing brand, you can offer an exclusive vintage-styled hoodie to your customers. To make your hoodie line look vintage, you can use typography from the 70s and 80s and vintage elements in your clothing line.




Personalized text or name




Hoodies are the best clothing attire to add personalized text or name onto. Whether you want to gift someone a hoodie or look for bulk hoodies for any event or campaign, hoodies are the best clothing attire to customize. You can print any design or text over the hoodies, especially the white ones.




Collaborative Art




Collaborative art is the new talk of the town that involves artists and fashion designers working together and creating new creative designs. The artist showcases their artsy work and innovative designs by printing them over a fabric. This is how artworks can be a potential element in the fashion industry.



Here is a detailed blog on top trends of custom hoodies in 2023.
We Let Brands Ace with Our Premium White Hoodies. Manufacturing
As a leading clothing manufacturer, we take pride in working with both small and medium-sized clothing brands to manufacture custom-tailored hoodies based on their needs. We recently enjoyed creating a stunning white Nike hoodie for one of our valued customers. Each of the hoodies from that batch was a unique impression of creativity. We crafted the same design accurately and precisely based on our client's idea.
Key Highlights from These Hoodies Line
We crafted each hoodie using premium fabric, i.e., fleece. Fleece is considered the premium fabric to create hoodies as it offers high breathability, high durability, and a highly comfortable structure that quickly gets you through a day or two.




The method we used to craft unique patterns and styles for these hoodies is cut and sew, in which each part is detailed and looked over.




Because the hoodies were plain white, it allows our clients to customize them easily. The client enjoyed the flexibility of ordering screen printing and embroidery design in their hoodie batch.



☆☆ Client's Review ☆☆☆
I love the designs; the white colors give the plain vibes, while the screen-printed design changes the whole story and makes the entire hoodie look dope. The fitting is excellent, and I couldn't enjoy more from this fleece fabric. Loved the colors in the screen-printed design as well. Going to order from you again.
Want to start a successful brand? Read how you can start a succesfull hoodie line in 2023.
Factors To Focus on Choosing the Right Hoodie Manufacturer

Whether you are a new fashion brand in the clothing industry or an established brand, you must know that choosing the proper manufacturer is the base of your clothing brand. Manufacturer doesn't just manufacture a clothing line for your brand; they are also well aware of the consumer's minds. They even ask your manufacturers about how to connect with your target audience.
Here are some important factors that you must focus on when choosing the right manufacturer:
Their expertise and reputation




Work with a manufacturer who holds credibility. To find one, you can read their reviews, browse their portfolio, and look over the projects they have done in the past. You might make a similar product to your idea, making it easier for you to make the manufacturer understand your custom needs.




Customization flexibility




Some manufacturers only specialize in certain kinds of projects, like screen printing or DTG printing, and if you are looking for an embroidery design, you might not get the best quality. So make sure you choose a manufacturer who is professional in DTG printing, screen printing, dyeing, cutting and sewing, and more.




MOQ




MOQ is another critical factor that you need to focus on. MOQ refers to the Minimum order quantity, which means the minimum order you can order from any particular design. Based on manufacturers, the MOQ varies from one to another. We order a low MOQ of 50 pieces per design, allowing our customer complete control over their budgets.




Communication and Custom support




When working on the bulk development of your clothing line, communication and Customer support services are vital. Ensure the manufacturer you are working with efficiently maintains effective contact with you.



Read a detailed guide on How to Find Clothing Manufacturers for Your Brand.
Color Customization Beyond White Color
White is a versatile color that allows versatile styles and customization options. Adding different colors to your hoodies can expand your customer target group. Like a vast fan base of plain white hoodies, there is also a pretty huge fan base of black hoodies.
Here are some color customizations you can add:
Classic black hoodies




The black hoodies are famous all around the globe, either plain or custom-tailored. With black hoodies, you can achieve a wide variety of styles and creative designs for your audience.




MOQ




MOQ is another critical factor that you need to focus on. MOQ refers to the Minimum order quantity, which means the minimum order you can order from any particular design. Based on manufacturers, the MOQ varies from one to another. We order a low MOQ of 50 pieces per design, allowing our customer complete control over their budgets.




Vibrant colors




There is no end to colors, so with an array of colors, you can adopt any vibrant color like royal blue, red, emerald green, and more. These unique colors are best for adding a special touch and creating a unique fashion statement for your clothing line.




Neutral tons




The neutral tones color is timeless and always a favorite for people of all ages, especially youth. So, the neutral tone color includes charcoal, beige, gray, and similar color. All in all, these neutral tons of color are making hoodies that match in contrast with your hoodies.




Monochrome hoodies




The monochrome hoodies are the hoodies having multi-color gradients over hoodies. Using two or multiple colors over hoodies results in a visually attractive design. You can create decent, stylish, and artistic techniques using a monochrome color pallet in your clothing line.



The rising Trends in Hoodie Fashion:
The fashion industry is ever-evolving, and every week, there is a new trend introduced. And is surprising because there is a vast number of people all around the globe following all these trends. Here are some of the rising trends of hoodie fashion in 2023.
Oversized hoodies




Since they were introduced, many target consumers have loved the oversized hoodies. With oversized hoodies, you get a super comfortable and style-inspired hoodie.




Layering with hoodies




Layering the hoodies with zippers of leather jackets is the new talk of the town. Hoodies are also paired up with leather jackets.




Vintage hoodies Designs




Hoodies with vintage colors, retro fonts, decent colors, and minimalistic structure are also the new catchy trend in the consumer market.




Sporty and athletic look




Hoodies with Sporty and athletic looks are the new design elements in the fashion industry. Hoodies with fitted structure logos, designs, and premium fabrics are trending.



Bulk Ordering and Wholesale Options for hoodies
If you don't own a production facility or are confused about how a design would look on physical Attire, you can always work with a clothing manufacturer. A clothing manufacturer can handle all bulk orders and manufacturing for your hoodie batch.
There are two types of manufacturers: domestic manufacturers and overseas manufacturers. Overseas manufacturers offer more competitive pricing because of lower labor and resource costs. On the other side, the domestic manufacturer have their benefits.
FAQs
Q: Are oversized white hoodies still in style?
Answer: Definitely! Oversized hoodies are still totally in style. They're comfy, versatile, and perfect for a relaxed and casual look.
Q: Can you customize white hoodies with unique patterns or prints?
Answer: You can customize white hoodies with unique patterns and prints. It's a great way to add style and make you stand out from the crowd.
Q: Are eco-friendly and sustainable white hoodies available for customization?
Answer: Absolutely! There are eco-friendly and sustainable white hoodies available for customization. You can find options from organic cotton, recycled materials, or hemp.
Q: What hoodie design elements are currently popular among young adults?
Answer:Young adults love hoodies with bold graphic prints, tie-dye patterns, and retro-inspired designs.
Q: Do white hoodies have seasonal trends?
Answer: White hoodies can have seasonal trends, too. In colder months, you might see thicker and cozier white hoodies, while in warmer months, lighter and more breathable fabrics are popular.
Q:Are there celebrity-inspired white hoodie designs that I can consider?
Answer: There are plenty of celebrity-inspired white hoodie designs that you can consider. Numerous famous individuals establish fashion labels or partner with companies to craft distinctive hoodie collections.
Q: How can I incorporate a white hoodie into a streetwear-inspired outfit?
Answer: When adding a white hoodie into streetwear-inspired Attire, pair it with distressed jeans or joggers and elevate the look with fashionable sneakers.
Q: Are tie-dye or acid-wash white hoodies trendy this year?
Answer:Yeah! Tie-dye and acid-wash white hoodies are trendy this year. They impart a unique and eye-catching touch to your Attire.
Q:What are the best accessories to complement a white hoodie outfit?
Answer: Add a snapback hat or a beanie for a relaxed and casual vibe. You can also accessorize with a chain necklace or stylish bracelets to add flair.